Decent education. Student projects
︎ Coworking space furnishing - variable positions workstation for public coworking spaces.

A modular workstation, dedicated for public coworking spaces like reading rooms or free access coworking spaces in shopping malls. It focuses on individual's needs in public space - both psychological and physical:
- allowing work in different positions - because we want to work there for some hours;
- sitting "back to the wall", front to the rest of space (natural habit)
- spot for placing all the personal belongings, easy access to electricity
- individual dimensions adjustments

︎ 2017
︎ Academy of Fine arts in Kraków;
︎ tutors: Jakub Gołębiewski, Krzysztof Hamiga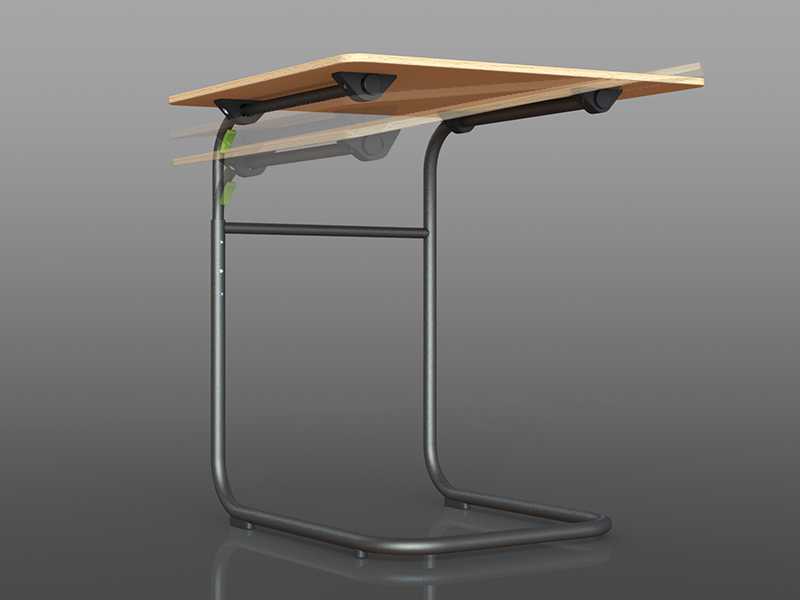 ︎ Materia (1st version)- a coat co-created by the user
[this is where Materia, a different project described somewhere above, had started two years eariler]
This project enables making your own versions from a simple shaped base. A double-sided rectangular piece of fabric is cut in a way that allows forming the sleeves of a coat. There is plenty of fabric left to experiment with, and fold different ways. Since the fabric is covered with a regular grid of holes, it can be freely joined and held in place by double buttons. Playing with Materia is like sewing... just without actual sewing.
︎ 2017
︎ Academy of Fine Arts in Kraków
︎ tutor: prof. Piotr Bożyk
︎ A chair for variable positions
This is the first "serious" project from my studies, with main focus on design methodology and process. I took up the subject of variable sitting positions, and decided to design a chair, which would enable taking as many different positions as possible.
The important goal was for it to stay simple and possibly cheap in production - a chair, not an armchair. The whole semester of work was filled with research, building 1:1 scale prototypes and imaginative, unconventional thinking.
︎ 2017
︎ Academy of Fine Arts in Kraków
︎ tutors: Piotr Hojda, Stanisław Półtorak



︎ A stand for phone cases

This is an outcome of a 3-week summer internship at a company producing Point-Of-Sales materials, and generally working with PCV, acrylic sheets and other materials.
The stand was designed, 3D visualised, drawn, printed, cut and assembled, according to company's technology. The subject was: storing and presenting in a certain way phone cases which stick to glass (expose this feature).

︎ 2018
︎ Internship at YETI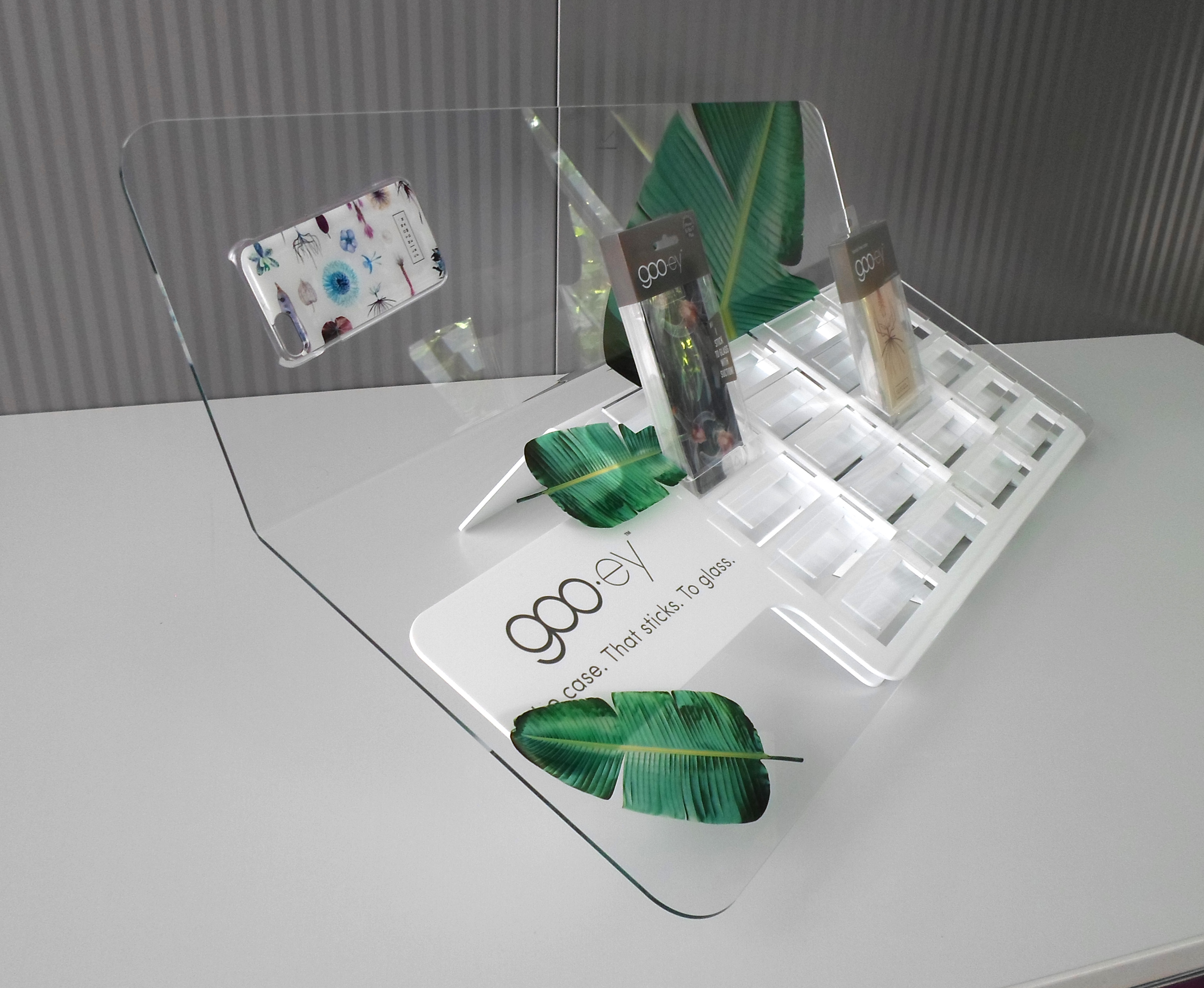 ︎ A foldable object: floor seat
Teamwork. The goal of this classes was to create a full-
-scale model of the designed objects; less attention was
directed on the design process. Our floor seat is foldable
(the theme of the classes was a foldable object), and has
a 3-degree regulation of the back support angle.
︎ 2016
︎ Academy of Fine Arts in Kraków
︎ team: Emilia Szeszko, Anna Mrowiec
︎ tutors: Sylwester Michalczewski, Paweł Mikosz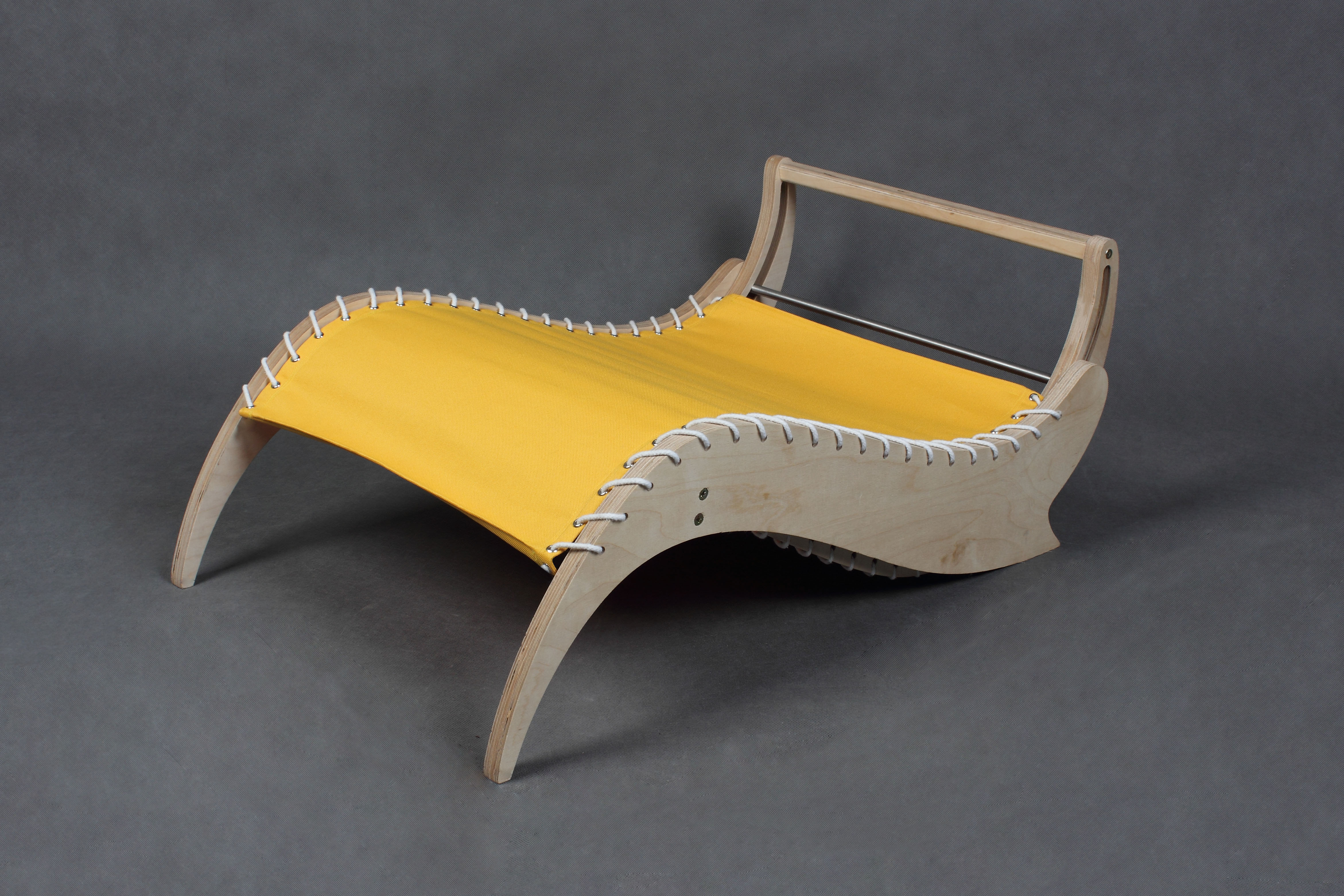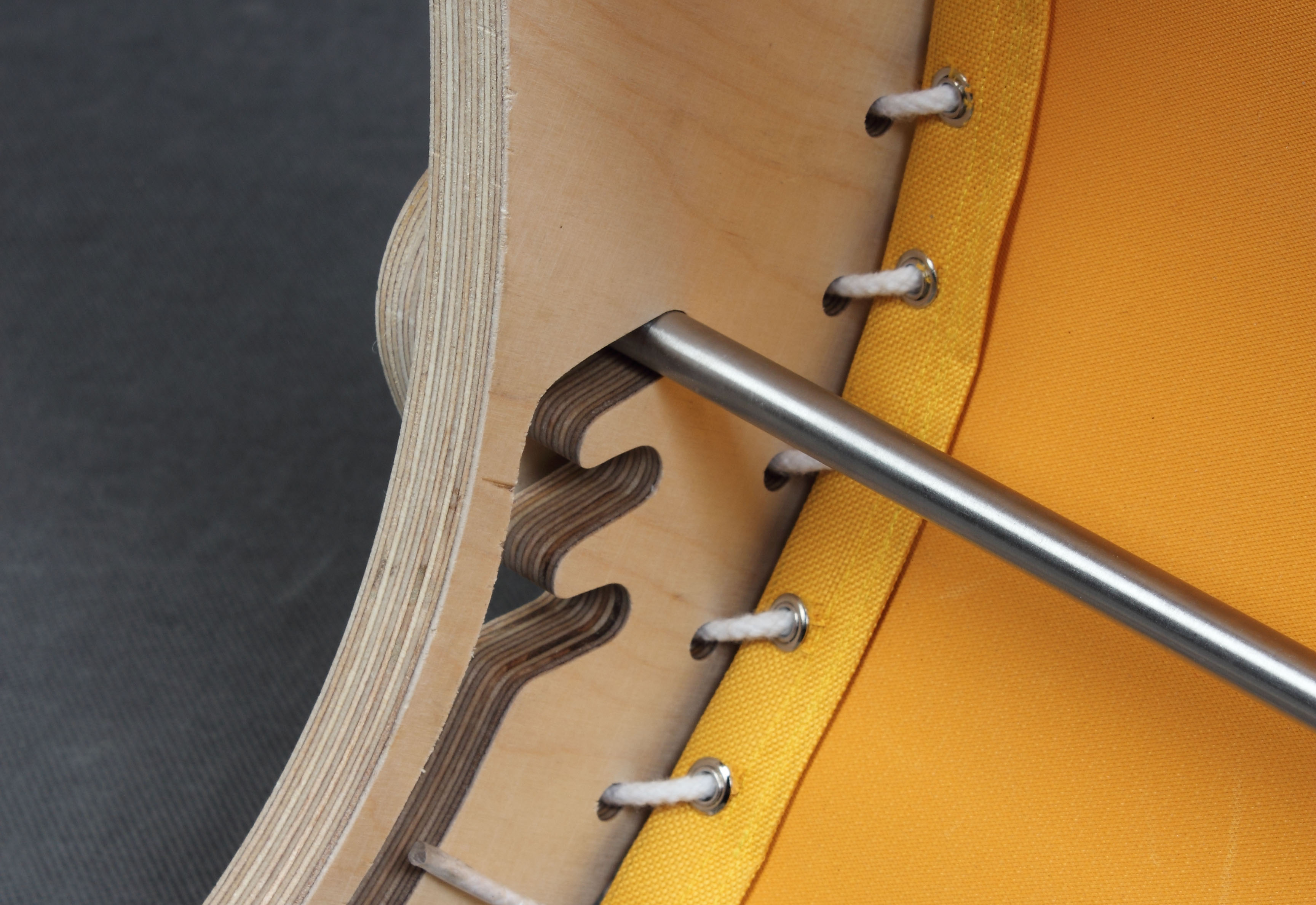 ︎ Handles for grilling tools
In teams, we were asked to design the handles of tools - in our case, grilling cuttlery. It demands a lot of examination and research to find the most suitable shape of the handle and assure a firm, comfortable grip. Our tools are also aesthetically consistent - the handles are wooden, with a soft sillicone filling at crucial points.
︎ 2016
︎ Academy of Fine Arts in Kraków
︎ team: Maria Nowak, Anna Ślęczek
︎ tutors: Jakub Goębiewski, Krzysztof Hamiga
︎ Visualisation of the structure of studies
The structure of our faculty and studies. Our project is a set of leaflets or small books, whose setup and shape reflectsthe inner structure of the Design Faculty.
︎ 2016
︎ Academy of Fine Arts in Kraków
︎ team: Emilia Szeszko, Anna Mrowiec
︎ tutors: Anna Myczkowska-Szczerska, Agata Wrześniewska
︎ 3D models and visualisations of the existing objects
Those are the effect of 3D modelling classes, as well as graphic programs course.
The speaker and the canoe were created as a models in Rhinoceros (basing on real objects or pictures), and rendered with Maxwell. The swiss army knife is a vector drawing visualisation in CorelDraw.
︎ 2016-17
︎ Academy of Fine Arts in Kraków
︎ Minimalist coat hanger
Teamwork. The task was to design a simple, minimalistic and aesthetic coat hanger. Our project can be folded flat, and it's geometric base enhances to create different setups.
︎ 2014
︎ Academy of Fine Arts in Kraków
︎ team: Maja Budzyńska, Mateusz Maciąg, Gabriela Stolarczyk
︎ tutor: Adam Miratyński